Websites
Ea commodo exercitation commodo, proident cillum,
do reprehenderit consequat et eu anim voluptate. Ut
cupidatat reprehenderit in dolor labore.



R & D Plumbing LLC
Digbie has redesigned Robb's website for RnD Plumbing at rndplumbing.com. Robb is a Master Plumber
servicing the South Metro in Minnesota. Check out the website at rndplumbing.com. Also, please be sure
to like RnD Plumbing's Facebook page.

B-Rad's Artistic Auto Detailing
Digbie has completed another website for Brad at B-Rad's Auto Detailing a Auto Detailing shop in
Wichita, KS. Check out the website at b-radsautodetailing.com. Also, please be sure to like Brad's
Facebook page.

CK Group Staffing LLC
Digbie has been completed another website for the good people at CK Group Staffing. If you are looking
for a new career move then check out their site at CKGroupStaffing.com Also, check out their Facebook
page at CK Group Staffing.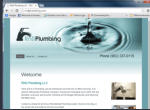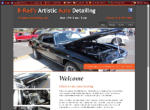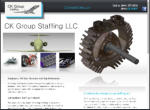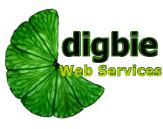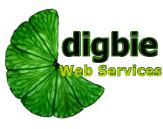 Clark's Lawn Services
And yet another quick 24 hour turnaround, Digbie Web Services created a website and Facebook
business page for a small business start up. Clark's provides lawn services to allow you to enjoy your
summer. Check out the site at clarklawnservices.com.

Pro Check Cleaning
Another quick 24 hour turnaround, Digbie Web Services created a website and Facebook business page
for a small business start up. Pro-Check Cleaning is now online and ready to clean your place. Check out
the site at procheckcleaning.com.

Val Transport Inc.
Digbie has created a website for Val Transport Inc. which is based out of Fort Lauderdale and provides
services to South Florida, including Miami Dade, Broward and Palm Beach counties. They are Licensed,
Insured and Family Owned. They can handle all of your pickup and delivery needs. Give them a call and
tell them Digbie sent you. valtransport.net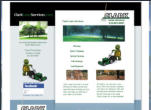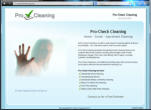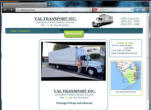 Mega Trade Logistics USA, Inc.
Atlas Logistics-USA Inc. has changed their name to Mega Trade Logistics USA, Inc. Digbie has created
them a whole new website, so be sure to let them know what you think about it. megatradelogistics.com

Belle Vie Salon, Spa and Waxing Center
Digbie is working with Belle Vie Salon & Spa building a new website. Check out the new website at
belleviespalon.com
UPDATE: Belle Vie Salon & Spa has changed the name to Belle Vie Salon, Spa & Waxing Center. Visit the
website to see what they can do for you.

R & D Plumbing LLC
This was the first design for R & D Plumbing and has since been redesigned.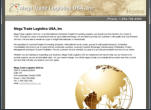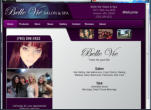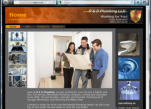 Digbie Ads
Digbie Ads is a website that was created to help small businesses to advertise on the web with low cost
graphics.

Atlas Logistics USA Inc.
Atlas Logistics-USA Inc. is an International & Domestic Freight Forwarding company, serving all over the
World by Air, Ocean & Truck. Atlas has been in business since 1957. Through our years of experience
and our up-to-date technology, we are able to provide our customers with quality and cost-efficient
services. We are able to handle any type of freight internationally or domestically.

The Little Wine Shop
This is a website that provides information about wines and events for a newly opened wine store. The
site displays wine inventory and specials and allows users to sign up to receive a newsletter and special
promotions.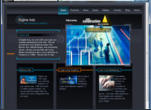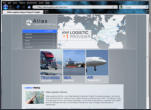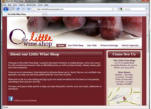 ADC - EPM - Engineering Project Management
This site is a Dash Board that tracked all of the projects that the users are assigned to. It provides
management with live reports and statuses of every project.

ADC - EPM - Audit Module
EPM Audit was added to EPM to allow the Quality Group to perform Internal Audits. Departmental
Findings appear on the Project Managers EPM Dash Board.

ADC - EPM Prototype Module
The Prototype Module allowed Engineering to track Prototypes within EPM. It also allows Outside
Contract Manufactures to view project information from the Contract Manufactures Portal.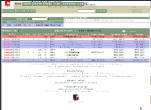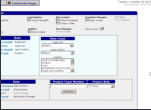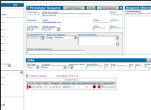 ADC - BoM Tool
This Site allowed engineering to request changes to Bill of Materials, and track changes throughout the
entire process. The information gets pulled out of an Oracle database in XML format, which then gets
saved down to be edited in a text file. Engineers are able to markup the BoM, and send it to the Change
Board.
The BoM Tool also has a BoM Compare feature which utilizes Multidimensional Arrays, and will display
differences between up to 10 different BoMs.

ADC Contract Manufacturing
This site allows outside vendors and contract manufacturers to gain access to project data and job
specific information, without compromising security policies. Users can maintain account information and
contact information. Access can be granted from anywhere in the world and can be used from a
Blackberry.

ADC - EPR - Engineering Purchase Request
This system allowed users to request from purchasing, sample or limited quantity parts from either
internal or outside sources.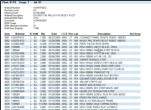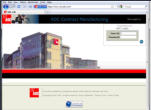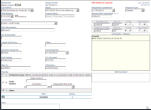 incent 2
This is a website that we recently started. It will be used for contract incentive consulting to large scale
corporations, and will offer a Careers page which will show current consulting job opportunities using a
MySQL database and PHP.

digbie
Digbie.com was born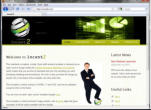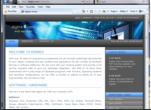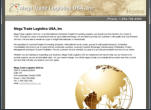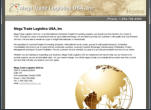 Hamilton Trucking Company, Inc.
Digbie created a new website for Hamilton Trucking Company, Inc. Check out the website at
hamiltontruckingcompany.com.

Digbie LLC
Digbie filed paperwork with Kansas to become a LLC, as well as created a website for Digbie LLC.

Digbie Web Services
Digbie finally found time to redesign this site.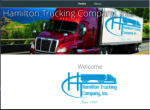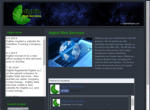 Cruise Dawgs
This is a new venture for Digbie and of course we needed a new website. Check this one out at
cruisedawgs.com. Digbie will help you book your next cruise.